Welcome!
The Mount Hermon Community website is for building relationships and encouraging involvement in our community.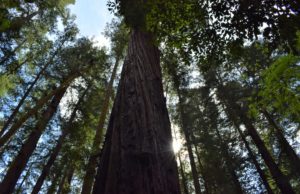 This group consists of residents of the Mount Hermon Community (MHC), an independent organization for the purpose of friendship, self-help, communication, and safety/security serving the over 490 homes on the grounds. Everyone living on the Mount Hermon grounds is a member of this group. Homeowners, renters, and staff residents of Mount Hermon Christian Conference Center are all a part of this community. We work in cooperation with the Mount Hermon Association (MHA) but remain a separate organization.
To help increase communication, we'd like you to Join the e-Community: send your name, physical address and e-mail address to [email protected]. You can also join the social media sites at NextDoor.com (also available on mobile app). Use NextDoor to hear about what's going on in Mount Hermon or hear from those in adjacent neighborhoods as well. We have close to 200 of our residents on NextDoor. You can also Like our Facebook page.
Click on the links to the right and at the top of this page to read more.
Communication – Involvement – Support
Here is a list of informative and fun events designed to help our community get closer and grow stronger. Our goal as community leaders is to enhance positive communication, caring involvement, and constructive support throughout our community. Mark your calendar and make each event a priority in order to be a good neighbor and build our community. (All events are free unless otherwise noted.)
Our latest updates can be found under News & Events.
~ Reggie Coates, MHC President
Upcoming Events


.
Saturday – August 13, 2022 – Fun Day

This summer, we are having a Fun Day for the whole community at Redwood Camp. It will be from 12:00pm to 5:00pm. You can bring your own lunch and picnic on the field or tables. Redwood Pavillion  is available for basketball, ball games, etc. There will be lawn games on the meadow. You can also access the creek/beach, the playground, and swimming pool. The pool will be open from 1:00pm to 5:00pm. Tell your neighbors and let's meet up for a fun-filled afternoon!

Tuesday, October 25, 7:00pm – Fall MHC General Meeting
We will be having our Fall Meeting in person. The meeting location will be at Newton Memorial, near the Fieldhouse parking lot. The agenda will be available under News & Events one week before the meeting. We will be voting on Officers as outlined in our Bylaws and Mount Hermon Association (MHA) will be giving an update.
Tuesday, December 6, 6:00pm – Neighborhood Christmas Buffet Dinner

We are continuing this wonderful tradition of a neighborhood Christmas Buffet Dinner for those who live in Mount Hermon. Ticket sales will open up November 1st online and at the MHA Registration Office. More information can be found on this site at MHC Christmas Dinner.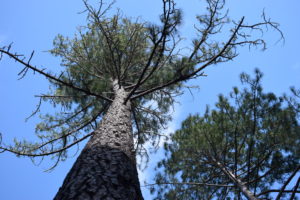 Donate to Mount Hermon Community
Mount Hermon Community has some yearly expenses in order to maintain communication. Google is no longer allowing community organizations like ours a free website account, which we have enjoyed since we started our website over 15 years ago. The MHC Officers and Area Reps volunteer their time. But, our yearly expenses for our website, emails, Post Office box, flier duplication and such come to about $360. We have not had a fundraiser for a few years because of the pandemic, but we are brainstorming creative ways to help us. Would you consider donating any amount? Use this link below:
https://www.paypal.com/donate/?hosted_button_id=5WFFHZZ5CDC38